Acoustic Textiles
At Svensson, we produce textile solutions that create environments where people can thrive and feel good. In our Acoustic range, you will find acoustic textiles in different shades, textures, and noise ratings. A decorative solution that makes a big difference when it comes to an indoor environment.
Find the right textile with our simulation tool
By predicting acoustics at an early stage in your project, you can make sure that these technical solutions integrate into your vision seamlessly. In our digital acoustics lab, we'll give you the technical guidance you need to find tasteful solutions to the challenges you face.
NEWS, INSPIRATION AND EVENTS
Svensson news and events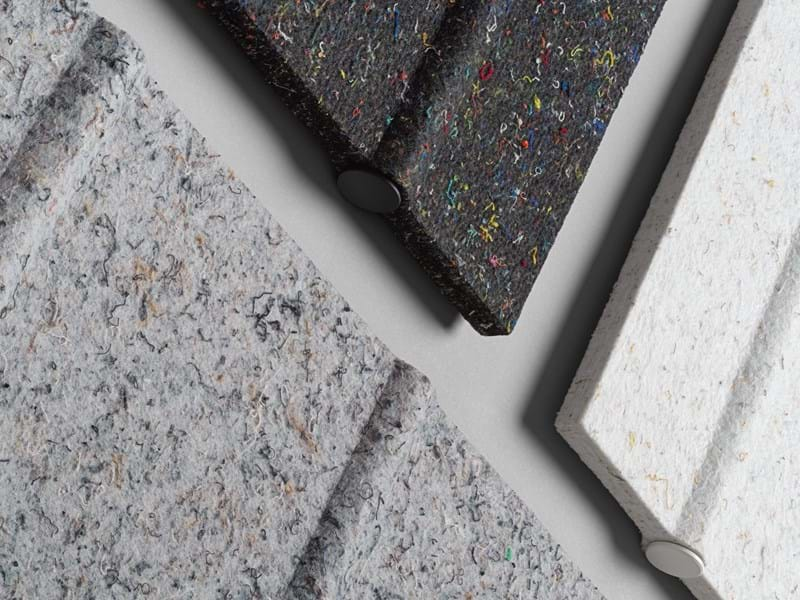 Unused material becomes a sustainable acoustic solution with BAUX
Our ambition is to ensure that all the material we produce comes to good use. Our collaboration with The Loop Factory and BAUX, means that edge remnants from our production have found a new life.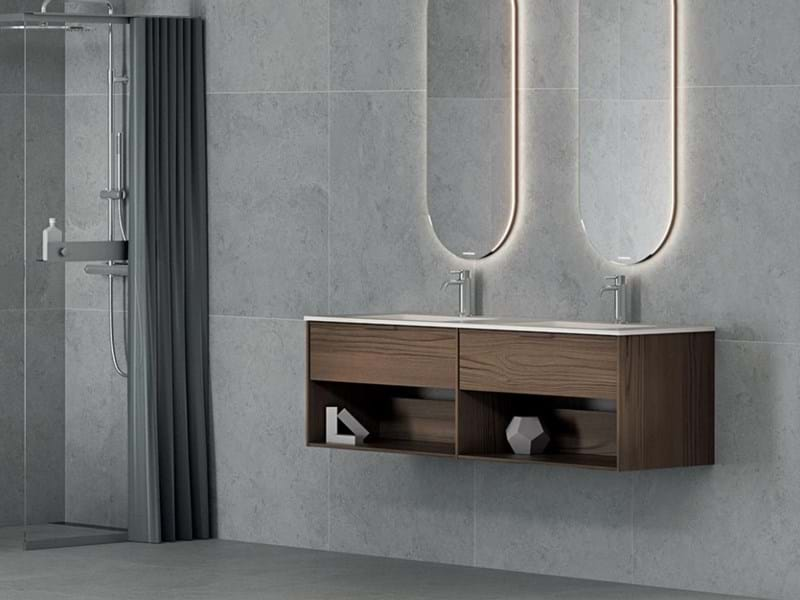 Prize-winning concept creates cosy bathroom feel
When Svedbergs planned the launch of their Langfoss bathroom concept, inspired by the highest waterfall in Norway, they wanted at the same time to make it easy to create a cosy, personal and renewable look in the bathroom. The answer was to complement the minimalistic shower wall with our tactile textile, Salt.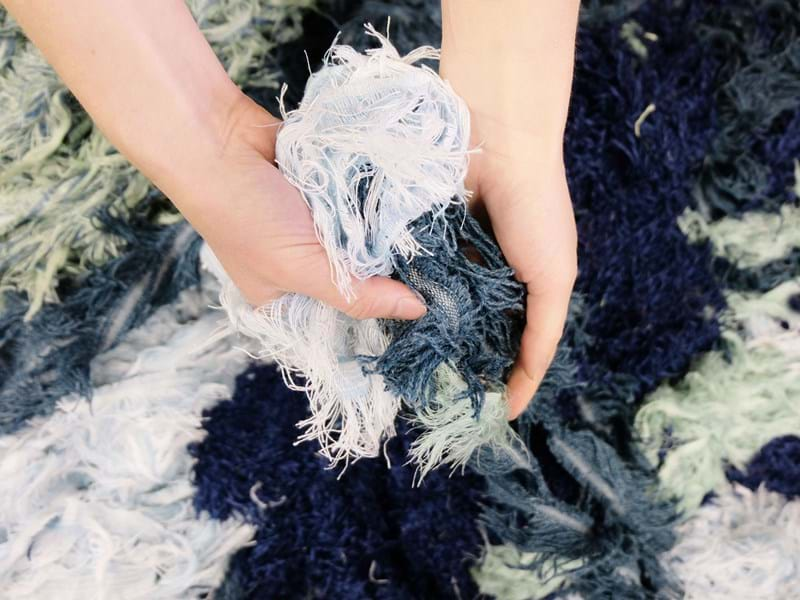 From residual material to new product
All forms of production results in residual material. Reducing and minimising such material is among our responsibilities as a manufacturer, but it is inevitable that offcuts are created in connection with industrial weaving. We are therefore proud and thrilled to have found a solution to this problem in collaboration with The Loop Factory.​